Automotive Suppliers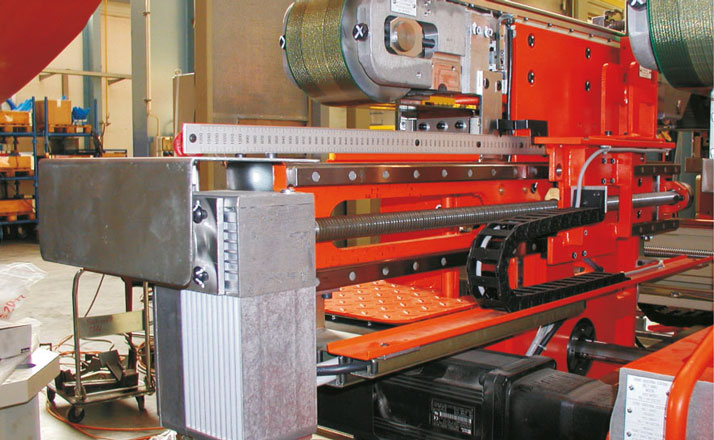 Compacta drives of type MS12 adjust the limit stops of a metal blank loader during production of vehicle body parts.
Scissors Lift
A scissors lift is moved by a LinearChain 40 PS and a Compacta slip-on geared motor. Using the LinearChain means that a minimum amount of space is required in the lower position of the lift table.
Container Mover
The Container Mover shunts containers from railway wagons to truck trailers or vice versa. The container can be loaded onto the train within three minutes using the same truck that transported the container – without the help of a crane or fork-lift.
AGVs
A push-pull LinearChain type 40PSR, driven by a Compacta slip-on geared motor AG160, is used as a drive unit for the elevating platform on automated guided vehicles (AGVs).
Handling Equipment and Conveyors
In use on vacuum-based lifting equipment, a LiMax actuator implements the 90° turning movement of the transported material. It is easily integrated in handling systems thanks to its slender and light design.
Automotive Industry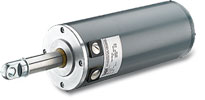 A truck's driver's cab (including engine and chassis) is aligned during assembly with the help of two Mini drives.
Automation
A Compacta MS12 is used to swivel a robot arm. Acceleration and deceleration ramps are realized by the integrated limit switch.
Industrial Furnace
A Linear Chain 25 PSG is used to move a work piece load in and out of an industrial furnace.
Lifting Column
The Linear Chain is used in a lifting column with a length of up to 20 feet, for the safe lifting, lowering, turning, slewing, and docking of heavy loads inside buildings from one floor to another or from one level to another. Depending on the application the lifting column can be supplied as a rigid version or with a rotation around its axis. Through the direction change of the chain of 2 times 90° a parallel storage of the chain in the system is enabled. Therefore the lifting column can be fastened as a free-standing unit to the floor or mounted with additional fastenings to the ceiling or the wall without the need for additional space for the storage of the chain.
Industrial Trucks and Electric Cars
Rotor shafts for the drives of industrial trucks and fork-lift trucks require maximum precision during production in order to withstand the heavy loads in daily operation whilst offering very quiet running.
Our rotor shafts for use in sports cars and electric cars meet comparable requirements.